Ḻiya Dhälinymirr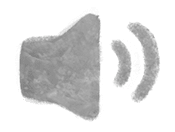 Ḻiya Dhälinymirr clan is a part of Yolŋu Nation. We are from the Dhuwa moiety. Our homelands go from the Mitchell Ranges to Buckingham Bay and include Baḏaypaḏay, Gupawupa and Dhamiyaka. In every story we tell, there are always certain people who have knowledge and have the rights to tell stories. Senior Custodians, Djuŋkay (Caretakers) and others in our clan nation work together to share knowledge and support the transformation of these stories for Yolŋu young people and all people everywhere to learn.
This Rawu film shares knowledge regarding the making of turtle rope and cultural connection to this practice for the Ḻiya Dhälinymirr, Liya Wölmamirr Guyula and Maraŋaturrmirr Djämarrpuyŋu clan.
Ḻiya Dhälinymirr Djämarrpuyŋu Elder Peter Murrkiltja Guyula and Djämarrpuyŋu Elder Davis Muwarra Marrawuŋgu welcome you to the story and songline Mukarr Djämbatj: The Giant Green Sea Turle Hunters.
This Mukarr Djambatj song cycle is shared by the Ḻiya Dhälinymirr clan.