Wamba Wamba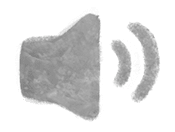 The Wamba Wamba people traditionally occupy both Victorian and New South Wales sides of the Murray River in the Murray and Lower Darling Rivers region. Deniliquin, Moulamein and Swan Hill are all within Wamba Wamba borders. The language, culture and tradition of Wamba Wamba is very much present today. With the last fluent speakers documented on tape roughly in the 1930s, these recordings sadden but inspire the tireless efforts of community members to revive Wamba Wamba language, culture and customs through the education of all young people of the region.
Wamba Wamba Elder Uncle Ron Murray takes us to a midden site on the banks of the Murray River and shows us evidence of where food was prepared and cooked many years ago.
Wamba Wamba Senior Custodian, Ron Murray, welcomes you to Wamba Wamba country. Presented at Lake Boga with Swan Hill Norrth Primary School students.
Students will build an understanding of the clay middens found on Wamba Wamba Country.