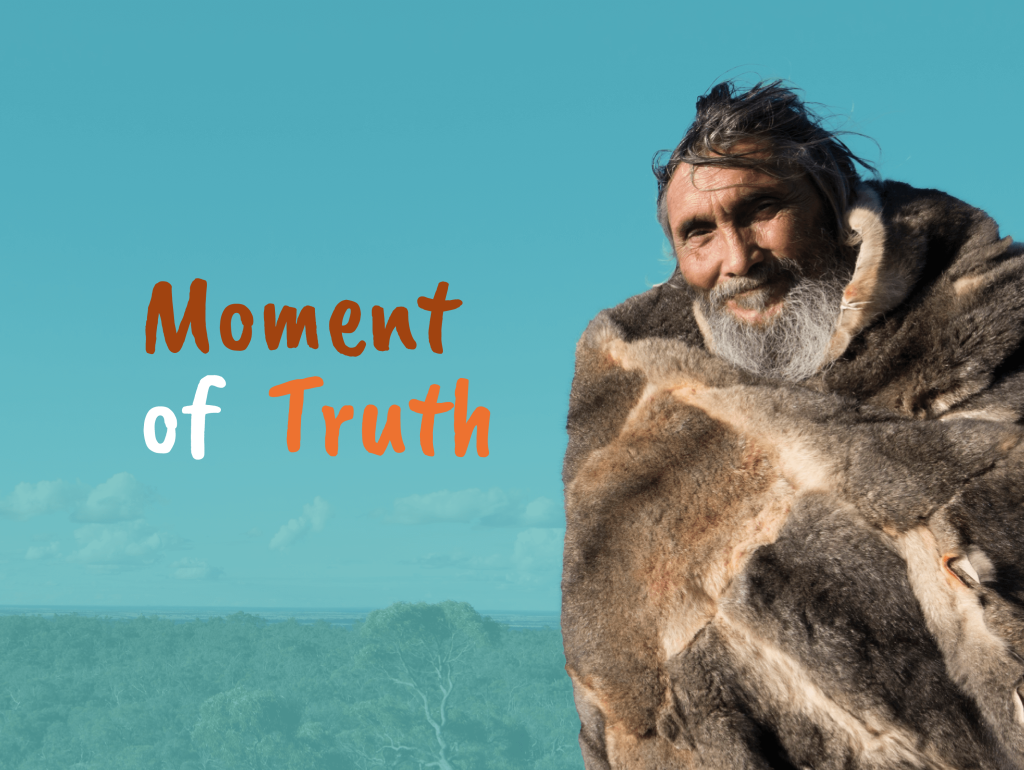 On 26 January 2022,  we launched our first Moment of Truth Campaign. The Campaign encouraged students and their families to explore First Nations history and reflect on the  meaning of January 26 for Aboriginal and Torres Strait Islander peoples and communities. Several months in the making, the pivotal campaign reached over 7.5 million viewers. Viewers were asked to learn, reflect and share the impacts of colonisation through three key pillars, 'Educate', 'Contemplate' and 'Circulate'.
As part of the Educate pillar, we developed a suite of resources for Jajoo Warrngara, our education platform. These resources supported teachers to identify and confidently share community messages  across  Year Levels and Learning Areas of the Australian Curriculum, highlighting the historical significance of January 26. As part of the resources, Bangerang Cultural Custodian Roland Atkinson and Jaara Elder Uncle Rick Nelson shared their lived experiences through thought provoking film and collaborated on the Educational Resources. The Resources explored the impact of colonisation, the First Fleet, Frontier Wars, and significant historical landmarks through audio-visual and written material.
The campaign also engaged and encouraged audiences to share their learnings with loved ones and circulate critical messages. Even today, some truths are not common knowledge, as the colonial-based education system is still evolving to include Aboriginal and Torres Strait Islander History and Cultures.
Our co-CEO at SharingStories, Pitta Pitta woman, Sharon Williams, said January 26 could be a difficult day for First Nations communities; however, the different voices included in the campaign provide an opportunity to see the different perspectives of the First Nations community. "That's the message we want to put out there; we just want to put all the information out there as educators so that people can make informed decisions about how they feel about it. We are just hoping that if people have a better understanding, they will be more open to how it makes people feel," she said.
With the changing tide, Williams also said the wider community seemed more open to contemplating the truth of colonialism. "Truth-telling has the power to heal. But education has the power to create generational change. For our Moment of Truth campaign, we are encouraging all Australians to take a moment to step back from the debate and take a step forward towards unity through education. We are asking all Australians to talk to their First Nation community members and get their perspective about what this day means for First Nations peoples."
You can access the Moment of Truth educational resources here